We have chosen to send you a promotional code for our one of our apps! We not only think it will be super beneficial to you, your organisation and/or your child, but we actually think you will really like them too!
Our mission is to help children practice maths and basic vocabulary – learning through fun. Ibbleobble now have seven incredibly fun-packed educational apps in the App Store, so we feel there is no better way to give you a taster than a promotional code to test drive for FREE!
One of the most common questions we get asked when we send a code out is "How do we redeem a promotional code in the App Store?"… No problem! I will take 5 minutes to explain how…believe me… it takes less time to redeem the code so, please hear me out! 🙂
Step One
Locate and click the App Store icon… it only takes two ticks!
---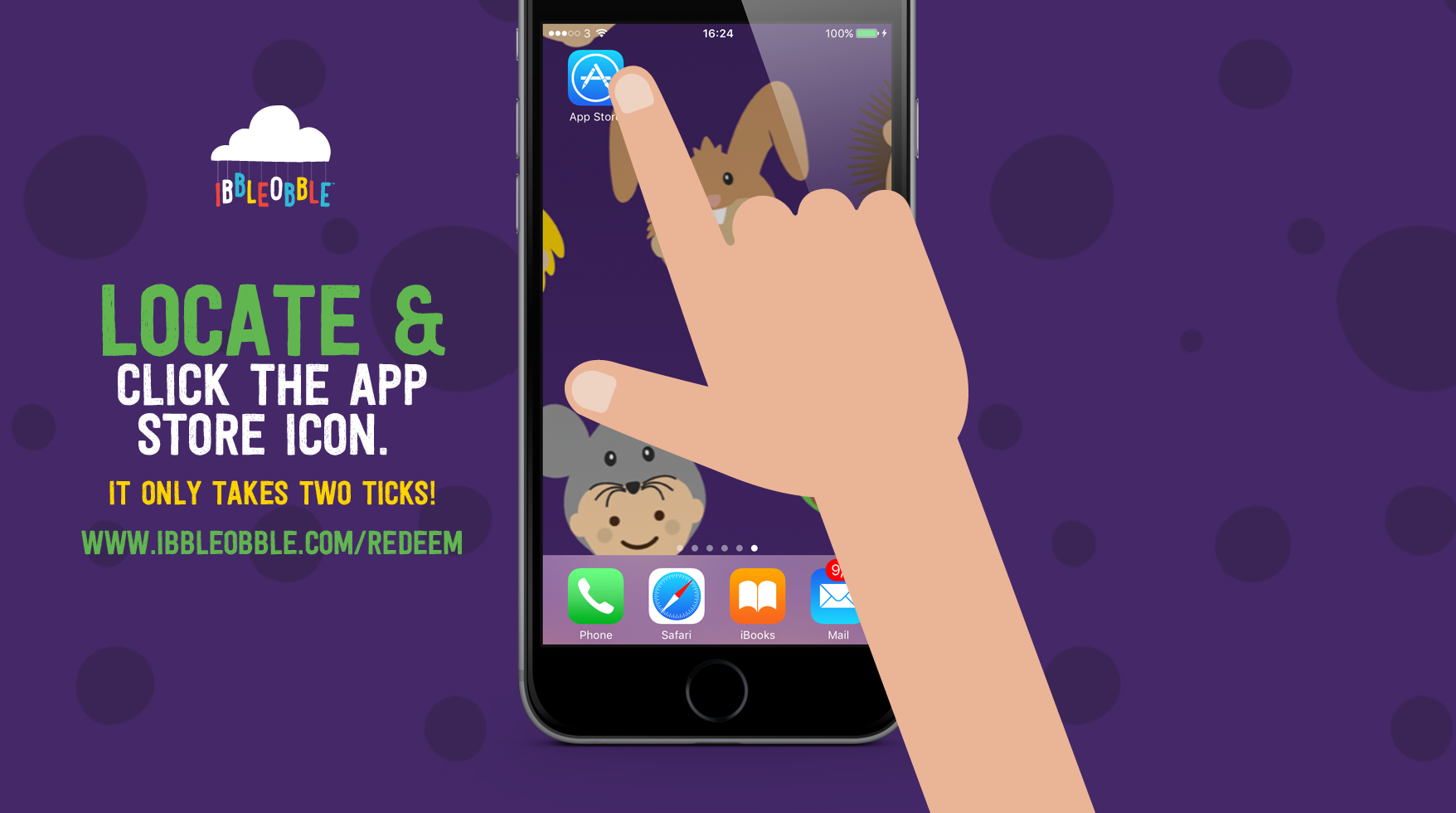 ---
Step Two
Scroll to the bottom of the screen until you can scroll any further…
---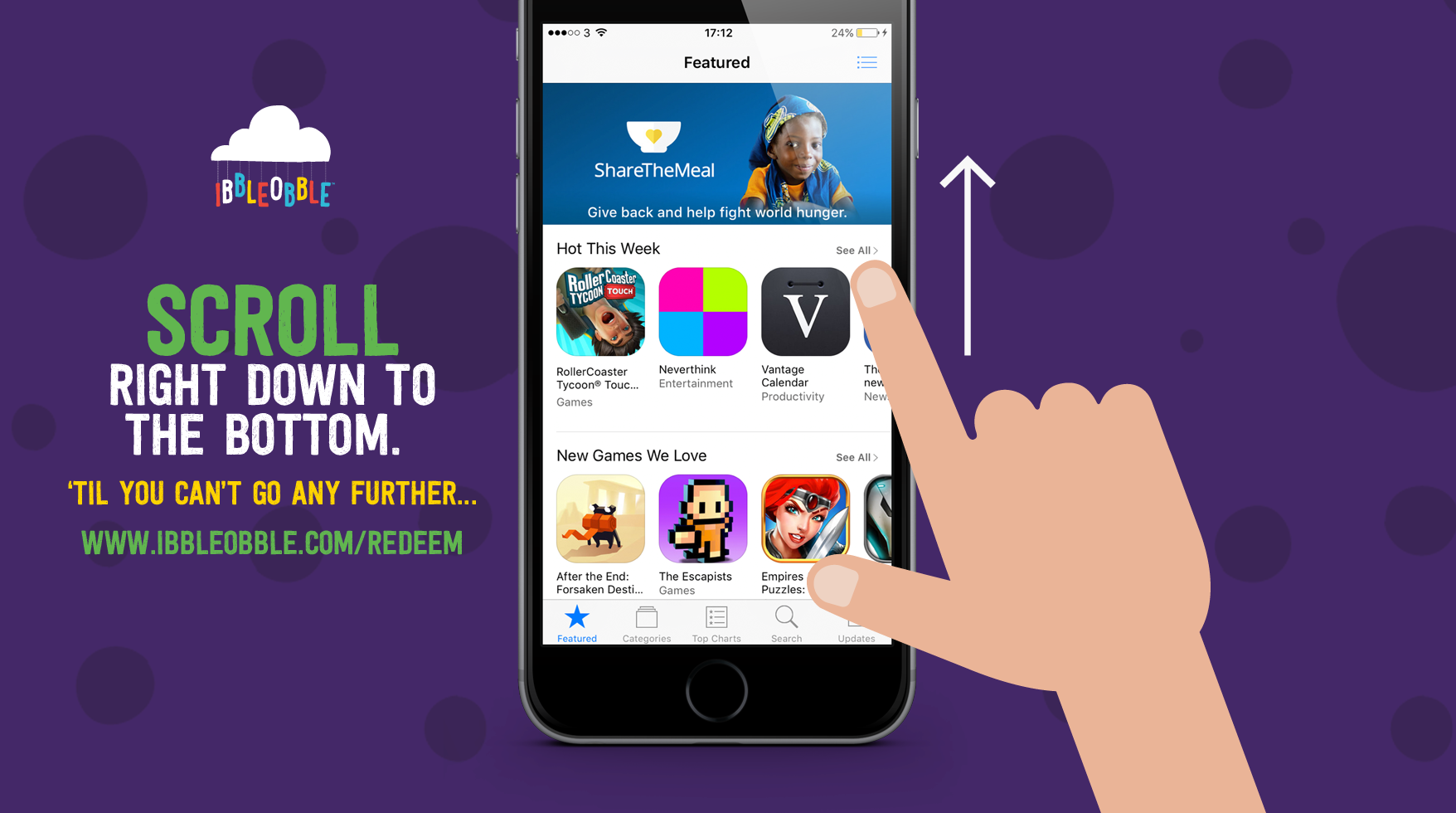 ---
Step Three
Locate the 'Redeem' button (to the left of the 'Send Gift' button).
---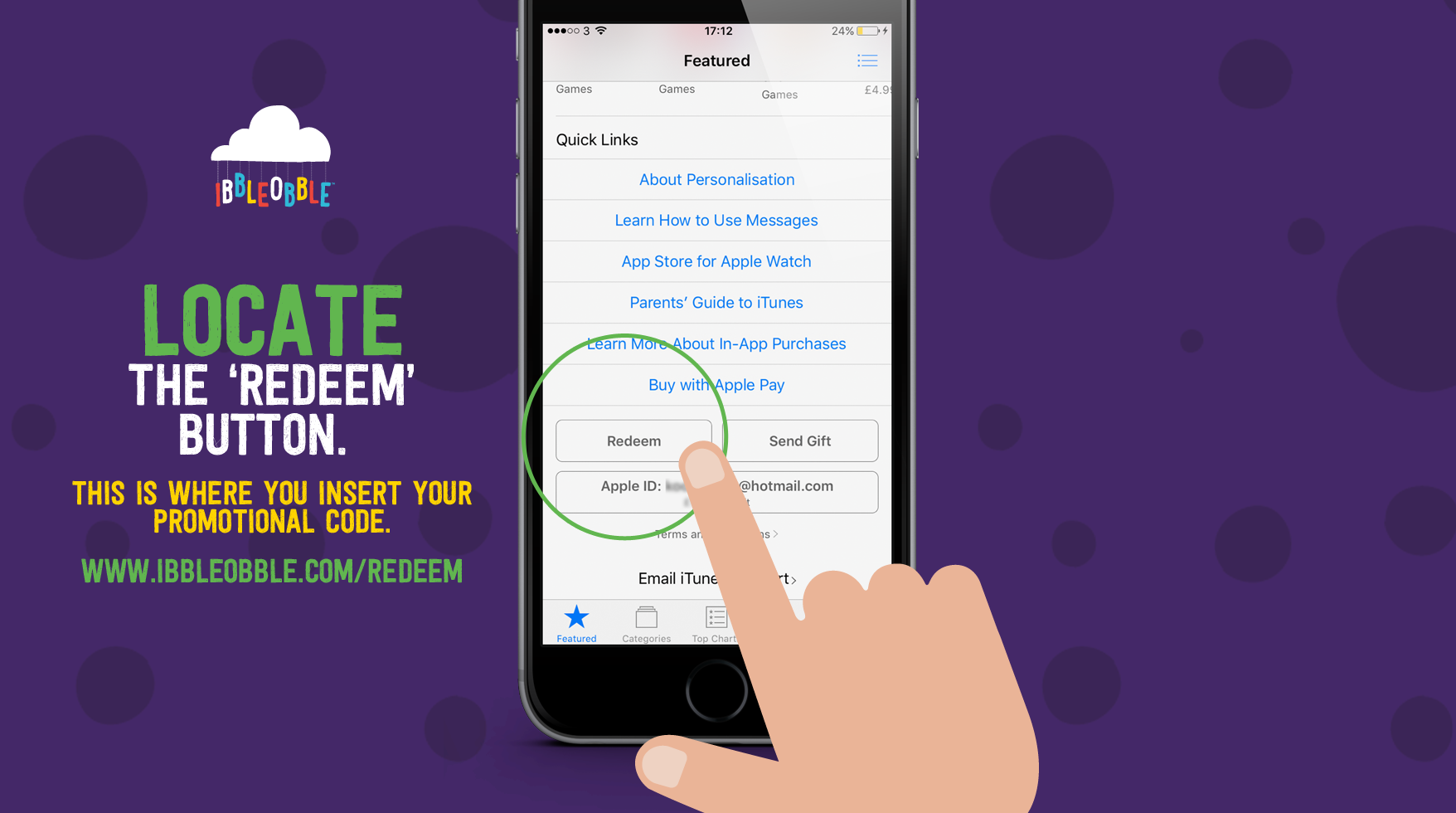 ---
Step Four
Enter the promotional code manually… only a few more steps to go!
---
---
Step Five
Be careful when entering the code… they are unique like us at Ibbleobble! To conclude this process click the 'Redeem' button and away you go!
---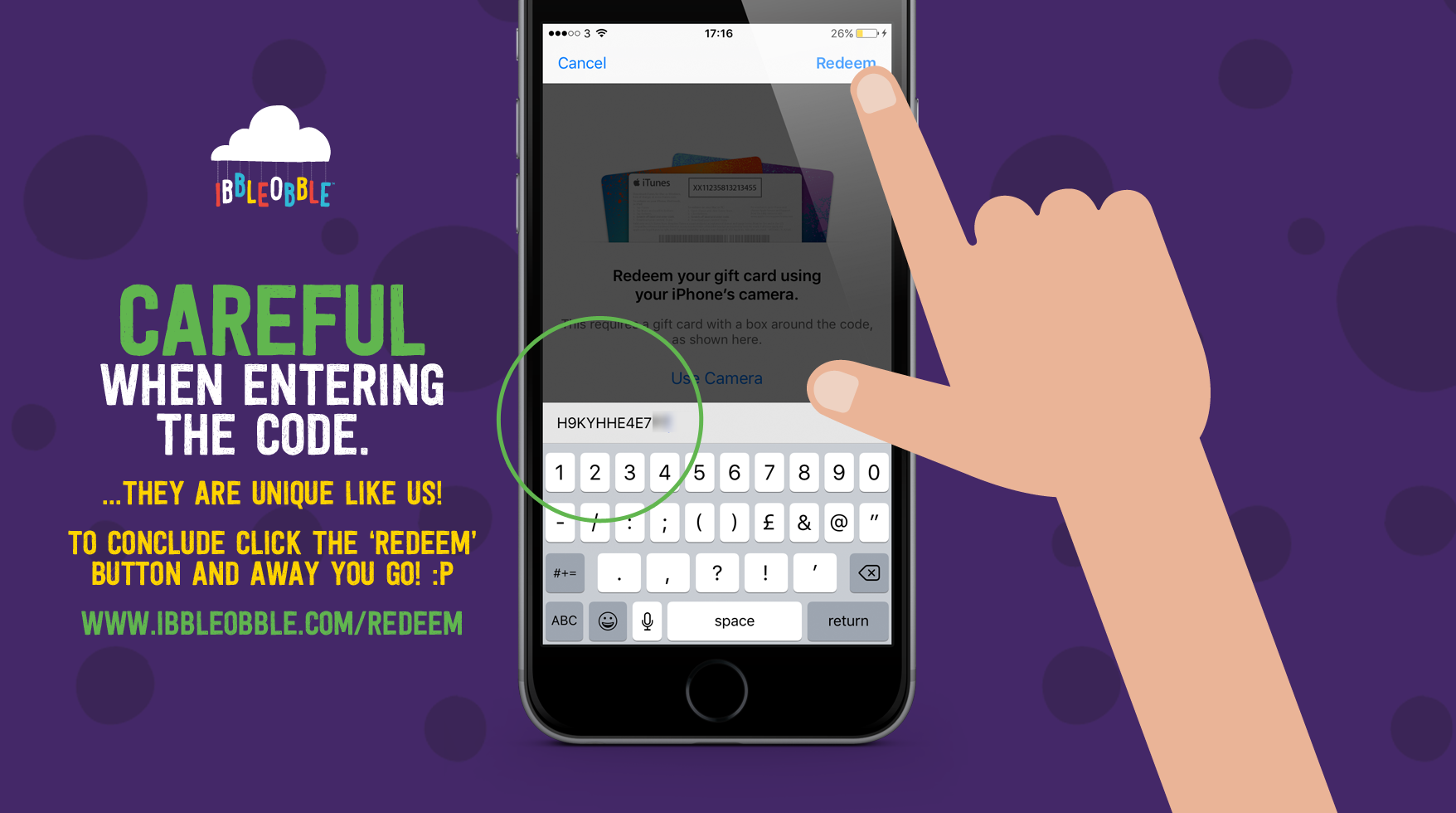 ---
Step Six
Yay! You now own one of our apps! We really hope you like them. Additionally, if you want to send us your feedback, please contact us here… we would love to hear from you!
---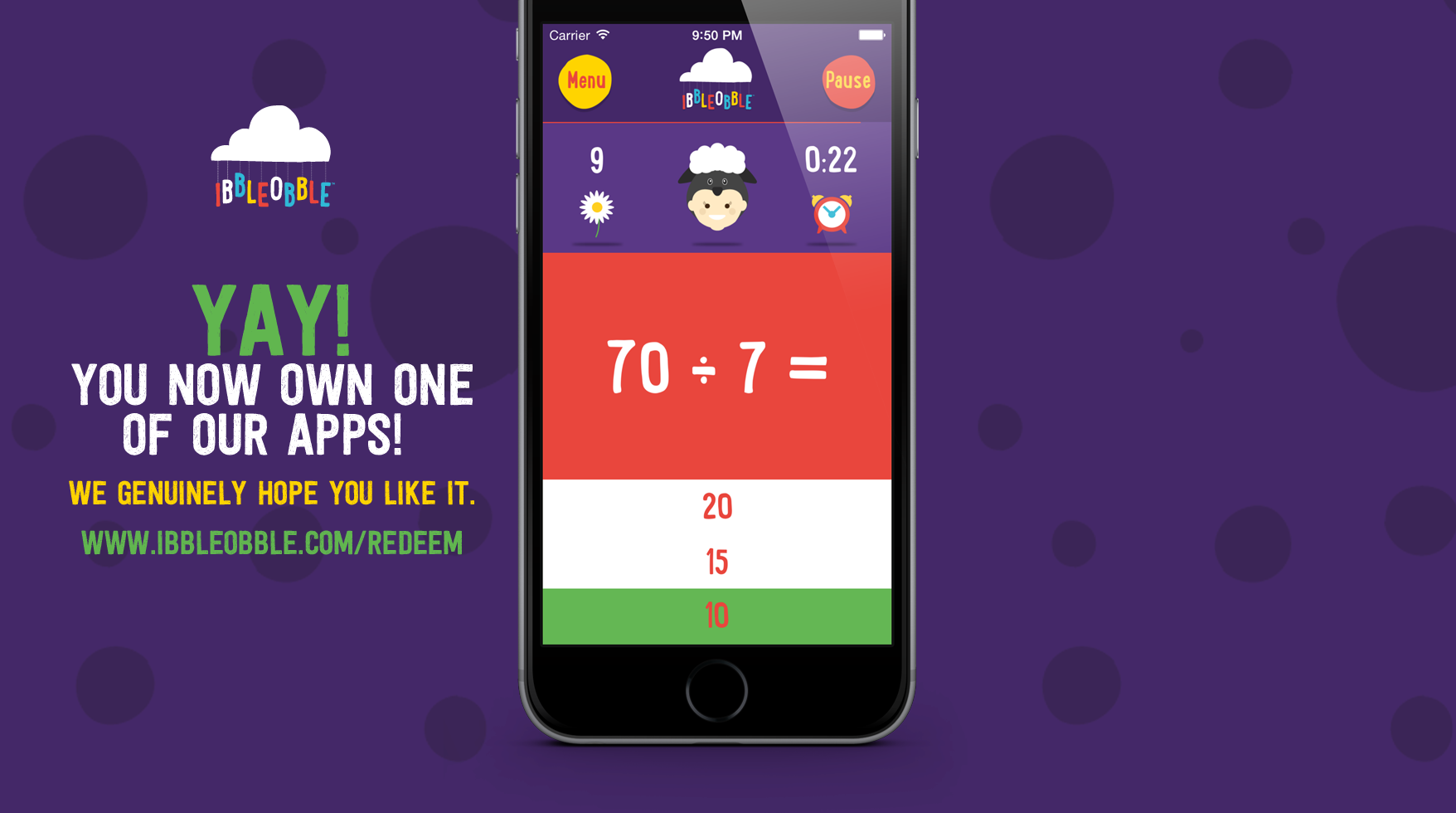 ---
If you're super curious about our other apps you can find more about ibbleobble apps here… Additionally we do have some cost-effective app bundles available too so learning with Ibbleobble can be fun as well as saving you money!